Càrniques Celrà has launched the Glicopepton Biotech project, which will make it possible to transform pig mucus into a high added value biotechnological product, such as heparin. LMWH (low molecular weight heparin) is an anticoagulant drug used to prevent and treat human venous thromboembolic disease.
The project was born thanks to Rovi's experience as a leading pharmaceutical company in Spain, and the synergy between Costa Food Group and Càrniques Celrà.
The general manager of Càrniques Celrà, Xavier Roca Masmitjà, points out that "until now the mucous was exported to other countries to obtain heparin. With this initiative, we are joining forces with the Spanish pharmaceutical industry and the third largest European pork producer to generate heparin in our territory and, thus, strengthen our health resources, which are so essential, as evidenced by the recent health crisis caused by COVID-19". However, he emphasizes that "we are proud to be able to obtain this medicine with the maximum sanitary guarantees and with complete traceability, taking advantage of all the products and providing our industry with a high added value".
Glicopepton Biotech will create a structure for research and development that will also valorize the rest of the products generated in this process to be used as high nutritional value animal feed or organic (non-chemical) fertilizers.
The project envisages the creation of a plant in the Industrial Logistics Platform of Fraga (Huesca), with a surface area of 25,000 square meters, in which a total investment of around 40 million euros will be made.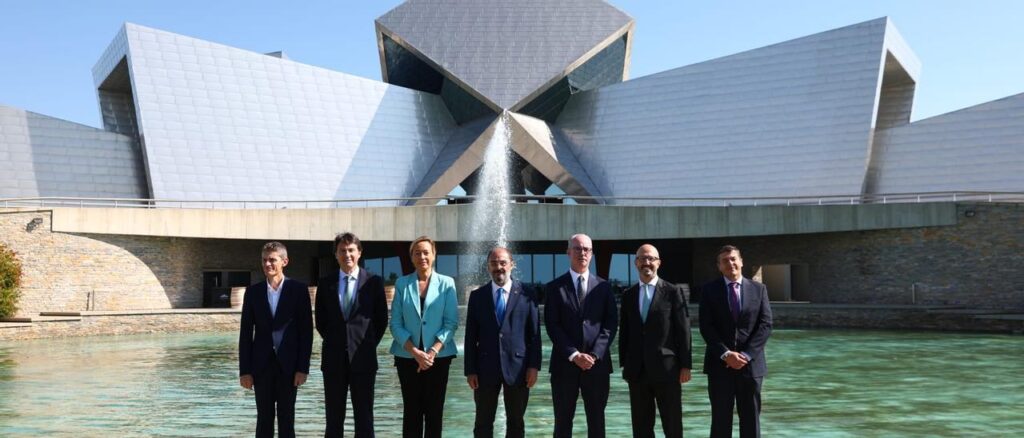 ---